sekonda train incoming!!
ebay provides once again.....
a pristine sekonda pocket watch with a 3602 movement and the locomotive design on the back of the case.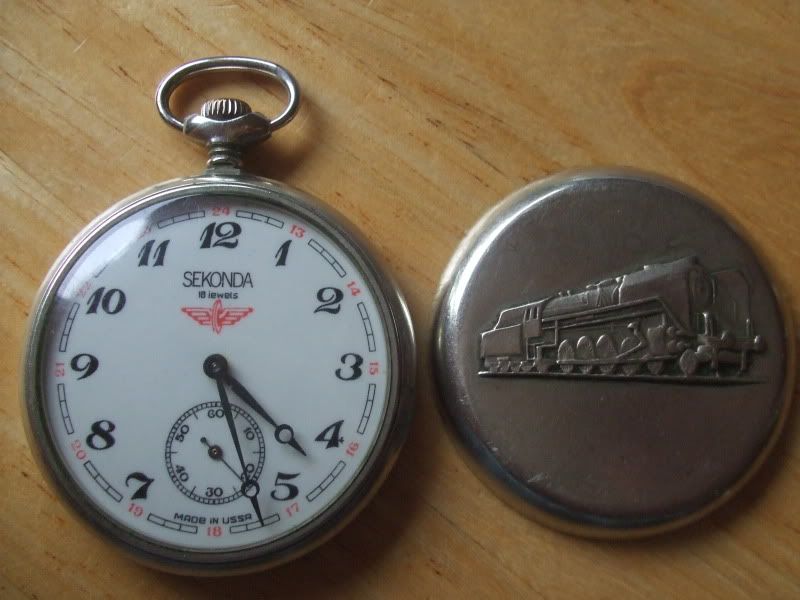 all very nice for £14 inc post.
BUT
there is a bonus!
a Smiths yachting timer stopwatch.
now to be fair it has seen better days, the loop is missing, the winder comes out and the balance wheel seems to be off it's axis, but MAYBE it will be fixable.... anyway, in MY eyes it was free so I aint comnplaining!!!!