I have started collecting pocket watches.
I blame it all on my dear father who passed on his pocket watch to ma a few months back. He hasn't died or anything, he never wore it and for the last 30 years I've said it's all I want from the will, so he passed it on before he dies. so thanks Dad!!
It's been in the family for several Generations and has come to the third son a few times, and Jonny my only be 11, but he has his eyes on it already!
its a Waltham American Watch Company watch in a filled gold full hunter case
serial number on the movement puts it at 1886. it isn't working perfectly and needs a service, so it is currently residing in the workshop of a Waltham Specialist getting a full strip rebuild and lube which should see it good for annother 30 years.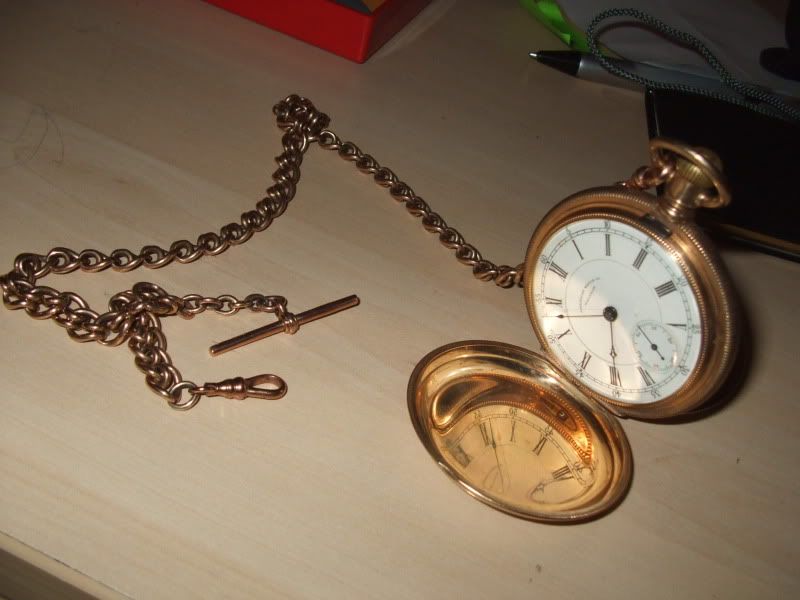 ther albert chain has a rosy glow to it and it is hallmarked so it is worth a few pennies, even though the links are quite worn.