two new arrivals today one OK I suppose, and the other a real treat.
the OK one is a Ruhla East German, same mechanism and face as my other one, but a plastic backed case.
£10 inc post from a German eBay seller
the other is a Molnija in a hunter case commemorating the Russian part in WW2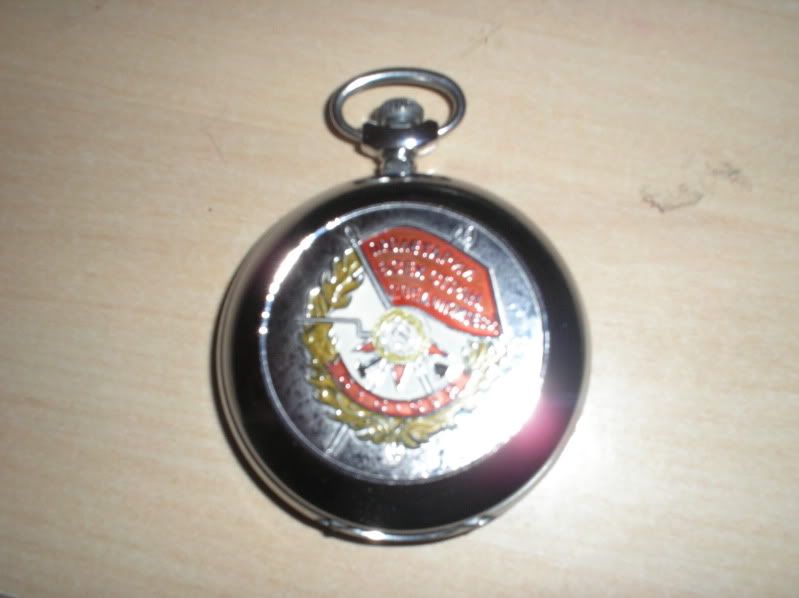 LOVE this face!!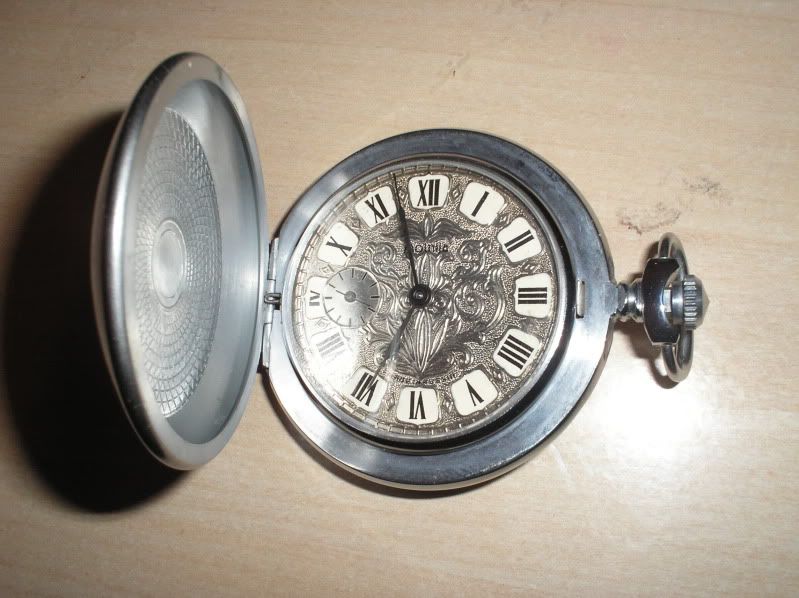 and of course, the ubiquitous 3602 movement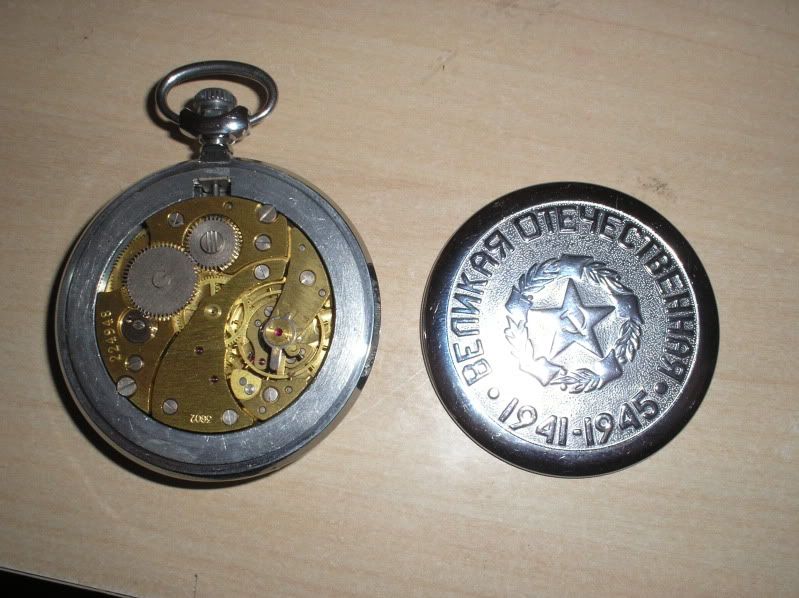 £7.50 inc post! what a bargain!