latest arrival, a sekonda 18 jewel made in the USSR pocket watch.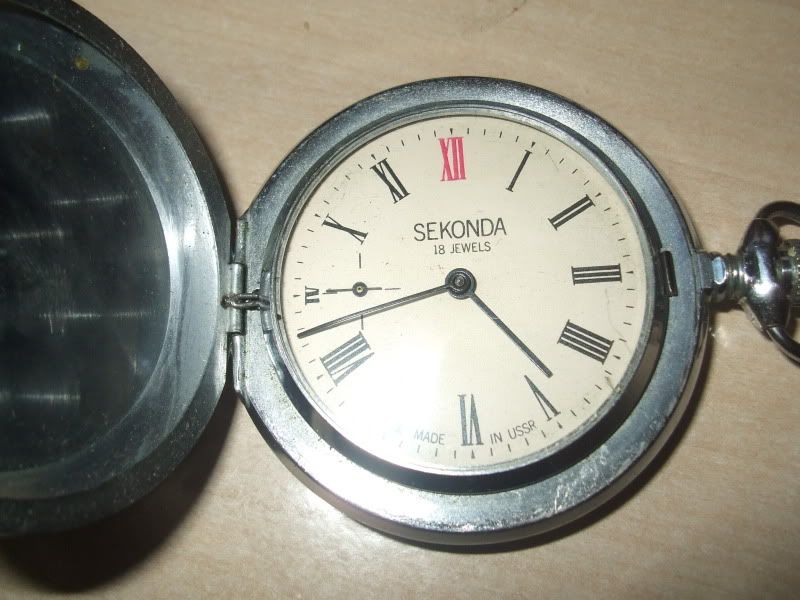 the Molnija 3602 movement is silver coloured, stamped SU (for Soviet Union) and has the bigger jewels so I'm GUESSING early 70s. apparently there was a date engraved pre '66 or so, but nothing here. they moved to the brass coloured movement and smaller jewels in the last 70s (I think)
Curly scroll work front and back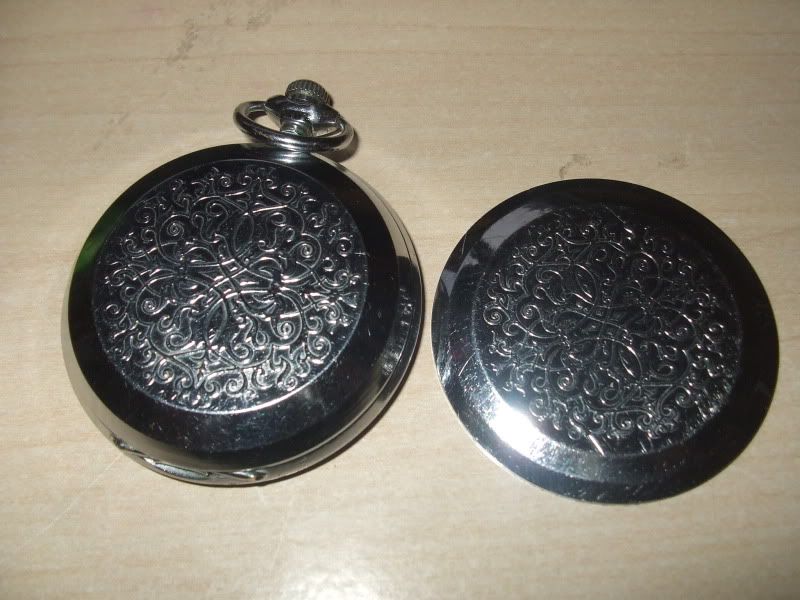 oh yeah, £11.98 inc post!